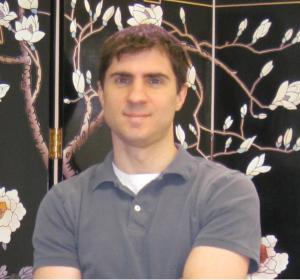 I provide tutoring in math and science – Chemistry, Biology, Algebra, and Pre-Calculus. I meet with students at their home, at a Library, on-line or someplace convenient to them for tutoring sessions.
A bit about me and my teaching philosophy –
Chemistry is really not so hard as it first appears to be.  There are a few key concepts that I like to pass along that clarify and simplify the problem sets that students face.  Sometimes it is a matter of being able to express a problem in mathematical terms. In others it is being able to visualize what happens in a reaction.  After being pointed in the right direction, and with a little practice, most any student can excel in chemistry.
After a 15 year career in chemistry, I now primarily practice Acupuncture in Raymond, NH.  I still love the subject, and enjoy tutoring students in Organic and General Chemistry, as well as biology and math.
I was a teaching fellow at Boston University while earning a MS in organic synthesis. I let discussion and laboratory sections. I worked through problem sets with the students, and went over concepts from classroom discussions.  I always enjoyed working with students.  Maybe some of my enthusiasm for the sciences even rubbed off on them.
At present, my time is split between my acupuncture practice and working with students, tutoring Organic and General Chemistry. I'm fortunate to have found these professions that I enjoy so much.
I was also fortunate to have a rewarding 15 year career in chemistry. After graduating from BU, I worked at Polaroid Corporation. There I helped develop a new film system involving all organic components. It was intended to work with digital photograph printers which were new at the time. I then spent quite a while in a start-up company called Supercritical Combustion Corporation. There I helped develop and formulate a diesel based fuel that burned very cleanly. It was used in Buses, and greatly reduced toxic emissions. Also at SCC, I made electroluminescent polymers that were incorporated into new nano cathode material devices. After that, I worked in some smaller biotechs doing organic synthesis on bio-active compounds and DNA markers. The last seven years of my career I spent at AstraZeneca in Cancer Drug Discovery. I was on various teams made up of chemists and biologists, looking to exploit new mechanisms of fighting cancer.
In the end though, I really most enjoy working with people. Whether it is with students of chemistry, or patients in my acupuncture practice, helping people one on one has by far been the most rewarding aspect of my career.